About ALPA Japan
We, ALPA Japan(AirLine Pilots' Association of Japan)has been established on May 1st, 1978, by the union members of Japan Airlines (JAL), All Nippon Airways (ANA), and Toa Domestic Airlines (TDA).
Currently, ALPA Japan has been comprised by the captains, first officers, and flight engineers from 13 unions/associations, such as: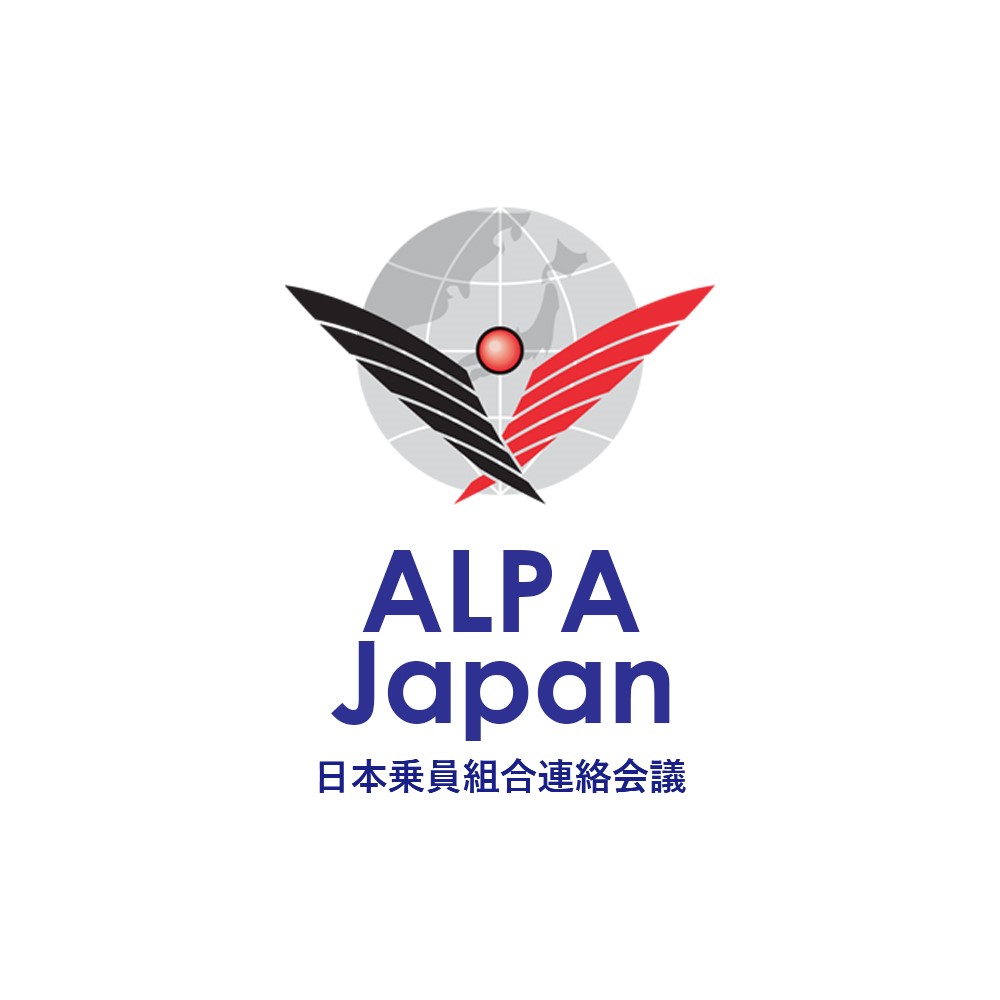 All Nippon Airways Crew Association (ANACA)
Ana Pilot Union (APU)
Anawings Pilot Union (AWPU)
Japan airline Flight crew Union (JFU)
Union of J-AiR (UJAR)
union of Japan TransOcean air Pilots and Stewardesses (JTOPS)
Japan Air Commuter Air Crew's Association
Ryukyu air commuter Crew Union (RCU)
Hokkaido air system Pilot Union (HPU)
Oriental Air Bridge Pilot Union
Star Flyer Pilot Union (SFPU)
Ibex Airlines Pilot Union (IPU)
New Japan Pilot Union (Pilots from LCCs, Foreign Carriers)
Also, ALPA Japan is a member of the IFALPA (International Federation of AirLine Pilots' Association, headquarter located in Montreal, Canada), joining more than 100 countries/areas and over 100,000 pilots from all over the world.
The aims for ALPA Japan activities are following:
Improvement of safety in airline operations, fair and stable development of the commercial airline industry.
Stability and improvement of their employments, working conditions, and working rights for workers, mainly air crews, in aviation industry.
In order to accomplish these aims, ALPA Japan has almost same committees as IFALPA's ones, and acts same orbits.
Through these activities, ALPA Japan plays important roles in area of commercial aviation, such as suggestions for air safety, flight techniques and policies for domestic/international administrations and organizations.
ALPA Japan Members:
Max Matsumoto (President, IFALPA Director, IND/PGA Chairperson)
Tetsuya Okada (Vice President, Financial Director)
Yoshihiro Baba (Vice President, LEG Chairperson)
Masahiko Nakazaki (Vice President, AGE Chairperson)
Manabu Fujimoto (Vice President)
Yuji Ushikusa (Secretary General, ADO Chairperson)
Motohisa Fujita (Organization Director)
Tatsuho Tanaka (AAP Chairperson)
Daisuke Furuya (ATS Chairperson)
Hiroaki Satake (DG Chairperson)
Isao Shiji (FE Chairperson)
Retsu Akutsu (HUPER Chairperson)
Ryutaro Nagao (SEC Chairperson)
Kentaro Kamiya (Regional Aviation Chairperson)
Shuichi Imaizumi (JAL Anti-Dismissal Chairperson)